Article originally posted on www.dairylandinsurance.com

(opens in new tab)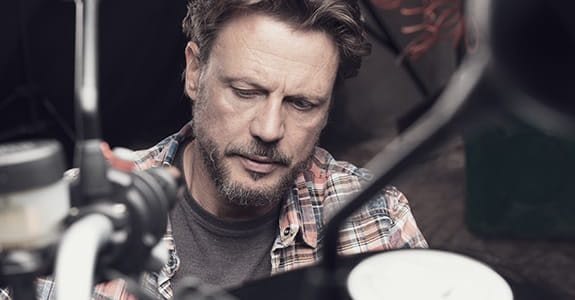 Motorcycle maintenance should be an ongoing part of every motorcycle rider's relationship with their bike. It's a great way to get to know your motorcycle better. And most importantly, preventive motorcycle maintenance helps keep you and your motorcycle safer, while also potentially saving you money.
Knowing how to maintain your motorcycle is a learning curve for most of us. With a little time, effort, and a motorcycle maintenance checklist based on manufacturer recommendations, you can take your current skills to the next level in servicing your motorcycle. So, whether you're a budding shade-tree mechanic or you've got more experience under your belt, here are some tips to help you up your maintenance game.
Motorcycle maintenance safety
Being a safe motorcycle rider begins with safety as a state of mind. So, it shouldn't surprise you that the same applies when it comes to maintenance. Before starting any project from your motorcycle checklist, make sure you fully understand the scope of the work and any risks involved.
Here's a motorcycle maintenance 101 checklist for at-home service safety:
Read the owner's manual: Pay special attention to caution and warning statements
Don't work near open flames or sparks when gasoline is present
Work in an adequately ventilated space
Perform your work in a clean, uncluttered environment
Ensure you've got enough light to clearly see what you're working on
Use tools for their intended purpose
Set motorcycle firmly on its center or side stand for stability
Follow manufacturer recommendations, especially weight capacity, when using motorcycle lifts
Be prepared to clean up spills in an environmentally friendly manner
Motorcycle maintenance for beginners
If you're a beginner, the best path for you to start motorcycle maintenance is to follow a pre-ride checklist. The Motorcycle Safety Foundation (MSF) has a great guide called T-CLOCSSM, which is summarized below. It's a good idea to print this checklist and hang it in your garage for reference.
When you perform this safety inspection and find something that needs maintenance, you can fix it before you ride in most cases. Your owner's or service manual will specify the fastener standard (metric or SAE) you should use, along with information regarding your tire pressure, final drive slack, bulbs, lubricants, and other details you'll need to know.
Motorcycle pre-ride checklist – T-CLOCS

T-Tires and wheels
C-Controls
L–Lights and electrics
O-Oil and other fluids
C-Chassis
S-Stands

Basic motorcycle maintenance tool checklist

Tire pressure gauge
Set of combination wrenches
Socket wrench and socket set
Screwdrivers
Pliers
Flashlight or work light
Ruler
Scheduled routine motorcycle maintenance
Although modern motorcycles are considered almost maintenance-free compared to older models, there are still routine service requirements that you can tackle beyond the pre-ride checklist. These services range from changing the oil, to the oil filter, air filter, fuel filter, to spark plugs, and the coolant. Your manuals will specify service intervals, part specifications, and maintenance instructions. Final drive adjustments are typically part of your scheduled routine motorcycle maintenance.
Routine motorcycle maintenance tool checklist

Drain pan for oil or coolant
Separate storage containers for used oil and coolant
Oil filter wrench
Hydrometer (to check coolant)
½ drive torque wrench and a socket for the wheel axle nut
Sparkplug socket
Periodic motorcycle maintenance
There are consumable parts of your motorcycle that need to be replaced on a longer service cycle than oil changes. These include primary drive oil, transmission oil, brake pads/shoes, and hydraulic fluids.
Along with replacing consumable components, there are critical items like suspension sag, rebound, and dampening that require your inspection and possible adjustment. This is also a good time for you to check for worn-out control cables and old hydraulic hoses that may need to be replaced.
Periodic motorcycle maintenance tool checklist

Brake cleaner
Manual-specified tools for measuring and adjusting suspension
Changing your bike's tires is also considered part of periodic maintenance. Because your tires are among the most critical contributors to your on-the-road safety—and their replacement requires specialized tools—it's typically best to have your local repair shop or dealership handle the replacement. It's an advanced maintenance skill that you can aspire to.
Advanced motorcycle maintenance
As we've mentioned, changing your tires is on the advanced motorcycle maintenance checklist. Also making the advanced list are projects like:
Changing your drive belts or chains
Wheel bearings
Steering head bearings
Adjusting valves
Replacing stators
Any engine care tasks
These are things you can learn to do with proper training, and you'll need additional tools beyond what we've listed. If you've ever dreamed of restoring a motorcycle, these are among the things that'll put grease under your fingernails and a smile on your biker heart.
The value of motorcycle maintenance tools and their proper care
On your journey to upping your motorcycle maintenance skills, you'll invariably build a nice collection of tools. You can preserve your tools by keeping them clean, dry, and organized. Some tools require more specialized care, like torque wrenches, air tools, and compressors, so it's important to follow manufacturer specifications for your tool maintenance. Good tools that are well cared for can last a lifetime, servicing generations of motorcycles.
Related links:
Don't miss this article on staying safe while you work in your garage before you begin your next motorcycle maintenance project.
Once your bike is all tuned up, hit the road with confidence that you and your bike are protected. Get a fast, free quote for your motorcycle insurance from Dairyland.
Dairyland® is affordable insurance that works for you.
No matter what journey you're on, we're all driving down the same road. And we're here to help protect you when you need us most. For decades, customers like you have trusted Dairyland® for:
Car insurance
Motorcycle insurance
We offer customized coverage, money-saving discounts, flexible payment options, SR22s, and outstanding customer service.
Contact Action Insurance Agency today to experience the Dairyland® difference for yourself.
Filed Under: Motorcycle Tips
|
Tagged With: Motorcycle Insurance, Personal Insurance