Article originally posted on www.dairylandinsurance.com

(opens in new tab)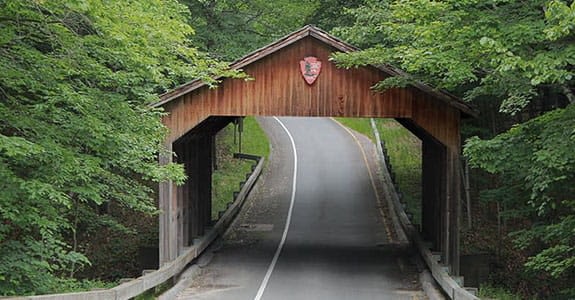 America's heartland may be flyover country to some, but for motorcycle riders it's a treasure chest of great American motorcycle roads. Whether you ride along one of the Great Lakes, across a mountain ridge, or along the Mississippi River, there are miles and miles of motorcycle smiles to be found. We've picked 7 of our favorite routes that'll take you through the Midwest.
Route 66
Cutting across the Midwest from Chicago toward Los Angeles and blazing a trail to a new life for millions of Americans, Route 66 is often called the "Mother Road." Today, Route 66 has blazed a trail into history and mystery. It was officially decommissioned as a U.S. Highway in 1985 after being replaced by the interstate highway system. But Route 66 refuses to fade way into history. Parts of the original road can still be found and there's a growing movement to rediscover the "Mother Road."
Lake Superior Byway—Wisconsin
Wisconsin is blessed with about 820 miles of beautiful shorelines along two of the Great Lakes—Lake Michigan and Lake Superior. In the northwestern region of Wisconsin, you'll find 325 miles of coastal access to Lake Superior. Traveling along the northern edge of Wisconsin, the Lake Superior Byway covers 70 miles around the bucolic Bayfield Peninsula. Riding through the Northwoods of Wisconsin, the byway offers breathtaking views of Lake Superior.
Crowley's Ridge Parkway—Arkansas and Missouri
Arkansas' first National Scenic Byway, Crowley's Ridge Parkway, covers almost 200 miles in Arkansas and extends 15 miles into Missouri. The route winds along the only geological ridge formation in North America, which rises up to 250 feet above the surrounding flat Mississippi Alluvial Plain. Hill country motorcycle riding in the midst of the flatlands is always fun.
Tunnel of Trees—Michigan
Close to the northern U.S. border, you'll find one of the most unique motorcycle roads in America—the Tunnel of Trees. This pure Michigan byway is an incredible ride along a route that's a living example of the early American road. You'll ride under a living tunnel of forest along Lake Michigan on a road with no centerline or shoulder, just a carpet of asphalt and very little traffic.
Kettle Moraine Scenic Drive—Wisconsin
The Kettle Moraine Scenic Drive is located west of Milwaukee and connects the Kettle Moraine State Forest Northern Unit near Elkhart Lake, and the Southern Unit near Whitewater Lake. Traveling through six counties, the Kettle Moraine Scenic Drive covers a distance of 115 miles—but isn't on a single road. It's a collection of roads chosen for their scenic beauty and display of the unique geological features of the Kettle Moraine region.
The Kettle Moraine region of Wisconsin was created during the last ice age, that covered all of Canada and most of the upper portions of America. In what's a now southeastern Wisconsin, two ice lobes—the Green Bay Lobe and the Lake Michigan Lobe—collided. The resulting pressures, plus the effects of the receding glacier and sedimentation deposited by subsequent meltwater flows, created the Kettle Moraine Region. Today, what we have is a landscape that is perfect for motorcycle riding.
Talimena National Scenic Byway, Ouachita National Forest—Arkansas and Oklahoma
This National Scenic Byway has its roots in the work of the Civilian Conservation Corps in the 1930s. The Talimena National Scenic Byway is located entirely in the Ouachita National Forest in southeastern Oklahoma and western Arkansas. The road climbs up Rich Mountain to reach 2,681 feet and continues across the Winding Stair Mountains. As one of the few mountain regions between the Appalachians and the Rockies, it's a great motorcycle riding destination road.
Needles Highway—South Dakota
The Needles Highway is a must-ride road on any trip to the Sturgis Rally. Winding through Custer State Park, weaving between eroded granite spires, pillars, and towers, it's a road like no other. The highway passes through narrow one-lane tunnels cut through living rock. The experience of riding your motorcycle on this ribbon of asphalt through the Black Hills of South Dakota is one every motorcycle rider should have.
Still more rides
Of course, you'll find a number of scenic rides throughout the nation. If you live in the Southwest, we have a list of the 7 best rides in that region. Then, there's the 7 best roads that cross the Blue Ridge Parkway in North Carolina. There's also the 7 best rides in the South that we recommend. And consider the beauty of riding the River Road of Texas. We promise it'll be worth the trip!
Till next time, ride safe!
Related links:
Be protected while you ride. Learn about roadside assistance and how it can keep you on the road if trouble happens.
At Dairyland, we feel strongly about your safety and promote it through our Rider Training Course discount. Check it out.
Dairyland® is affordable insurance that works for you.
No matter what journey you're on, we're all driving down the same road. And we're here to help protect you when you need us most. For decades, customers like you have trusted Dairyland® for:
Car insurance
Motorcycle insurance
We offer customized coverage, money-saving discounts, flexible payment options, SR22s, and outstanding customer service.
Contact Action Insurance Agency today to experience the Dairyland® difference for yourself.
Filed Under: Motorcycle Tips
|
Tagged With: Motorcycle Insurance